Making the decision to work with a personal trainer is a big one.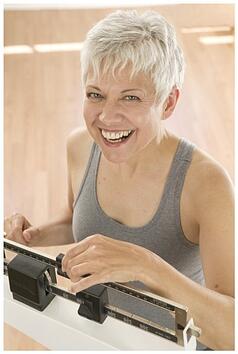 You know you'll be in for a challenge, it's a significant financial commitment, and it's a lot of time to spend with one person. And chances are, if you're making the choice to work with a trainer, you have some very specific physical and perhaps emotional needs that you hope to address.
The US Department of Labor estimates that in 2008 there were over 260,000 personal trainers and aerobics instructors in the U.S. So how do you go about choosing which personal trainer to work with? Here are five key factors that should influence your choice. Most professional personal trainers offer some sort of complimentary initial consultation, which gives you both an opportunity to get to know one another. Here are the things you should look for.
1. Certification. Unlike hairdressers, accountants and real estate agents, personal trainers are not required to obtain a national or state license to practice. There are, however, at least a dozen different agencies that provide certification to personal fitness trainers, and it's worth a little research on your part to make sure your trainer has at least achieved a nationally-recognized certification from an NCCA (National Commission for Certifying Agencies)-Accredited program.
Some certifications are more widely respected and accepted in the industry than others. Even if you're shopping for in-home personal training, you may want to call your local fitness or recreation center to find out which certifications they accept for personal trainers they hire.
2. Passion. Don't make the mistake of confusing a trainer's passion for her own personal fitness with her passion for helping you achieve your fitness goals. Many trainers get into the industry because they love to work out and are passionate about their own health and fitness. But the real test is whether they are passionate about helping you achieve your fitness goals. They should love to teach, train, motivate and inspire, not just do it themselves.
3. Communication. Can your trainer explain the exercises and fitness concepts to you in a way that makes sense? Can she motivate and inspire you to achieve your full potential? Perhaps most important, does she listen to you and really hear what you're telling her about your goals, your motivation, your abilities and the roadblocks that have held you back in the past? Sometimes a personal trainer's most important skill is the ability to read between the lines of what you're saying and to help you find the way around your personal fitness roadblocks.
4. Specialization. If you have special fitness needs, you may need a trainer with special experience. Training for a triathlon is quite different from losing your pregnancy weight or exercising with arthritis. Find out if your trainer has special areas of expertise and interest that align with your needs.
5. Chemistry. I would argue that this is the most important factor of all, because working with a personal trainer is a very personal relationship. (Seriously, how many people in your life get to see you sweat?) Your trainer will get to know your physical abilities and your emotional essence, so you need to trust her and enjoy interacting with her. Do you need humor and silliness in your workouts? Someone to yell at you like a drill sergeant, or someone to encourage you and cheer you on? Choose a trainer who "clicks" with you, because the physical transformation of personal fitness training can be an incredibly emotional and rewarding experience.
As you begin your search for a personal trainer, take some time to think about what you hope to gain from the experience, and what is important to you about the relationship you want to have with your trainer. Be wary of a trainer who won't provide a complimentary initial meeting, and don't hesitate to keep looking until you find someone who's a good fit for you.
(photo credit: Microsoft)