Denver Metro Couple and Small Group Personal Training Rates
Couple and Small Group Sessions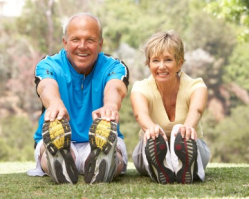 Semi-private small group personal training sessions are available for groups of 2, 3 or 4 people.
Each person commits to the same membership level and commits to work out at the same time and place.
In semi-private sessions you'll get your own personalized program, but you'll be working out with your fitness partners. You'll do a combination of paired and solo exercises.
Semi-private sessions work best if all parties have approximately the same fitness level, but we can accommodate a fairly wide range of differences with modifications of the exercises.
Choose from Monthly Subscriptions, Single Sessions, or Multi-Session Packs.

Monthly Subscriptions
Why Subscribe?
It's the most affordable way to make a sustained commitment to your health.
Get priority scheduling. Commit to a regular schedule and your time slot will be reserved for you.
Develop new habits and improve your odds of success with consistent effort over time.
Save up to 50% off the single-session rates.
Convenient, monthly payment schedule.
All subscriptions require an initial six-month commitment. After 6 months, cancel any time with 30 days' notice.
1 Session per Week - $349/person/month
2 Sessions per Week - $625/person/month
3 Sessions per Week - $810/person/month
How It Works
With a monthly subscription you make the commitment to a regular workout schedule each week. You get to reserve your time slot so that even if you go on vacation, your spot is saved for you when you get back. If you need to reschedule occasionally, we'll do our best to find a spot to fit you in.
You make an initial commitment of 6 months, then after that you simply continue month-to-month with the option to cancel at any time with 30 days' notice.
Payment is due on the first of each month and may be made via cash, check or credit card. Subscription clients must have a credit card on file with Prime of Life Fitness regardless of the payment method chosen.
To check schedule availability and begin your subscription,
call 720-295-0150.

Single Session $95 per session per person

Multi-Session Packs
5 Pack $400/person
Full package price paid in advance.
Sessions Expire 90 days after purchase.
Try out a new partnership between you, your workout buddy, and your personal trainer. This is a great place to begin if you're new to personal training and want to get a feel for what it's like.
10 pack $725/person
Full package price paid in advance.
Sessions expire 120 days after purchase.
More economical than single-session rates, and still enjoy the flexibility of variable scheduling.