According to the National Osteoporosis Foundation, 10 million Americans have osteoporosis, and an additional 34 million have low bone density. If you've been diagnosed with osteopenia or osteoporosis, you know that you have an increased risk of broken bones. Once you've been diagnosed, your doctor will give you instructions on how to slow the bone loss with diet, supplements, exercises, and perhaps medication. But you can also manage a number of other factors to prevent dangerous falls.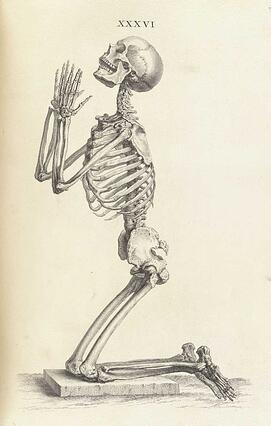 Most broken bones in seniors occur when the person stumbles or falls. So improving your balance can help you prevent falls and the broken bones that may result. Here are some important ways to monitor and improve your balance:
Vision. As we age, our vision changes. We may develop glaucoma, cataracts, or other impairments. But our eyes help us orient our bodies within our surroundings, so if your vision is not corrected, or if your home is not well lit, you can lose your balance.
Hearing. Our ears are another important tool for keeping our balance. Your middle ear canals contain fluids and crystals that help you maintain your balance. Some medications can cause these fluids and crystals to move, which throws off your sense of balance. If you're experiencing dizziness or vertigo, your physician may be able to help.
Muscles and Joints. Bone health isn't all about bones. Your muscles and joints help support your bones and control their movement. You need strong muscles and flexible joints to move your bones safely and confidently through their full range of motion, so be sure to get regular weight bearing exercise.
Medications. Did you know that your medication can increase your risk of falling? Allergy medicines, blood pressure drugs, diuretics, heart medicines, sleeping pills and others can all impair your balance and increase your risk of falling. Be sure to review your medications with your doctor regularly.
Environment. A safe environment is essential to prevent falls. Make sure your home is well lit and walkways are free of clutter and cords. Review walking surfaces and replace slippery flooring or throw rugs that can slide.
The key to living independently as you age is managing your surroundings and maximizing your abilities. Careful management of osteoporosis calls for taking control of your environment and your health now to prevent dangerous falls and broken bones as you age.
(Image credit: from Osteographia, or The anatomy of the bones by William Cheselden. Engraving by Gerard Van der Gucht.)