If you're approaching or in the thick of menopause, you've probably already discovered that managing your weight is not as easy as it used to be. You may be seeing that your lovely curvy shape now looks more like a round apple. So which is better for weight management in menopause: exercise or diet? In a word, both!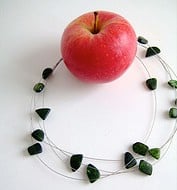 Unless you're able to devote hours a day to exercise, you probably can't lose weight with exercise alone. Most people can lose weight by dieting alone, but diet combined with exercise gives you the most bang for your buck. Plus adding exercise to your diet ensures that you lose fat, not muscle and bone density, and it gives you lots of added health benefits.
Let's look at the math to see how this shakes out in real life. Say you're a 140-pound woman, and you'd like to lose 10 pounds. A pound of fat requires 3500 calories of fuel, so to lose ten pounds, you'll need to eat 35,000 fewer calories than you burn. (That number alone should convince you that quick weight loss is not likely!)
Now, everyone's calorie burn rate is different. How many calories you burn in a day depends on your size, your age, your overall activity level, and your body composition. But let's just say you're moderately active and of average body composition. You'll need approximately 1800 calories per day to maintain a weight of 140 pounds.
A safe and sustainable rate of weight loss is about a pound a week. To lose a pound a week, you'll need to create a daily calorie deficit of 500 calories (500 x 7 days = 3500 calories = 1 pound of fat lost). If you try to keep your diet the same, you'd need to spend an hour and a half every day doing low impact aerobics. If you're into yoga instead, you'd need to spend three hours a day doing yoga to create that 3500 calorie deficit each week. Raise your hand if you have 21 extra hours a week to spend exercising. Me neither.
OK, so let's look at how to create that same 500 calorie deficit with diet alone. Instead of 3 ounces of tortilla chips for a snack or appetizer (426 calories), try baby carrots with hummus (73 calories and you'll feel fuller longer because of the extra fiber). Instead of a 12 ounce soda or sports drink (155 calories), try water or unsweetened tea (0 calories). There, you've done it. With two simple changes you've created a 508 calorie deficit. Most people find it easier to replace high-calorie foods with lower calorie foods than simply eliminating the high-calorie foods. A few simple changes throughout your day can add up to big calorie savings over time.
So why even bother with exercise, if dieting gets you to your goal so easily? Well, we hinted at it earlier when we talked about individual differences in the rate of calorie burn. Back to the 140 pound woman in our example. Let's imagine instead two 140 pound women. One has 32% body fat and the other has only 22% body fat. Guess who burns more calories just sitting on the porch swing? Correct. Less body fat means more muscle and bone in that same 140 pounds, and that means the leaner woman burns more calories every minute of every day.
The vicious truth about dieting alone is that as you lose weight, you need fewer calories to maintain your new weight, so you can end up feeling deprived and hungry (and cranky, if you're like me). If you're dieting without exercising, you're probably losing muscle along with fat. Adding exercise to the mix, especially resistance exercise, helps you maintain and build muscle and helps your body metabolize and use the food you eat more efficiently. And many people find that moderate exercise helps them ward off the unhealthy cravings and emotional eating patterns that got them into trouble in the first place.
So if menopause has expanded your waistline, make some changes to your diet, but don't forget to exercise as well.