The first month of the New Year is more than half over,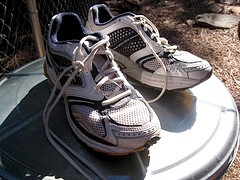 and if your resolution to get fit for 2012 is already falling by the wayside, you might need a helping hand.
Denver personal trainer LeeAnn Langdon of Prime of Life Fitness is offering a full year of fitness training for 30% off regular prices.
With a special Year of Fitness offer, you'll get a fully custom workout, personal instruction and attention, and all the accountability you need to achieve your fitness resolution.
Twice a week, your personal trainer will come to your Denver metro area home or office with all the equipment and motivation you need to get a great workout.
When you commit to a full year of structured fitness training, you'll finally learn the habits you need to make fitness and healthy choices a part of your everyday life.
(photo credit: Alan Levine)
Click here to find out more about this Year of Fitness special offer, or contact us for a free initial consultation. But don't wait. This offer expires January 31, 2012!